Current Exhibitions





Recent Exhibitions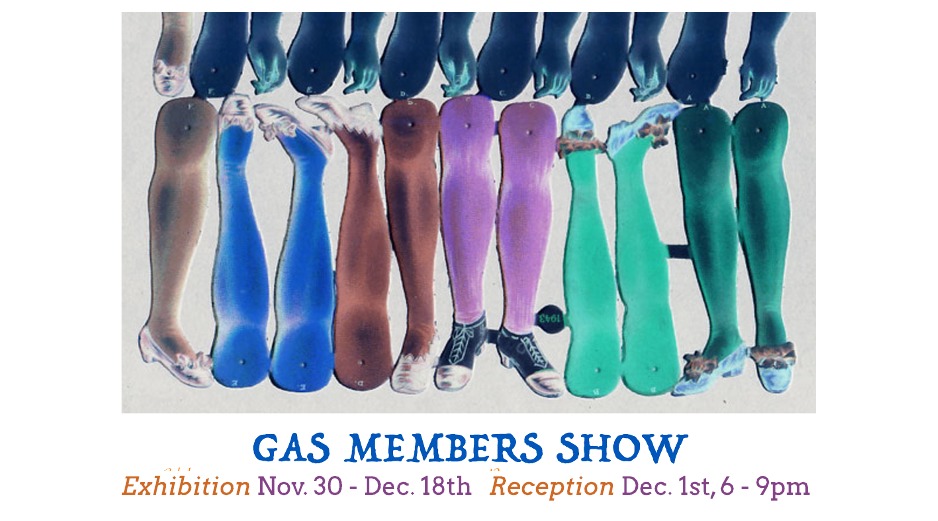 State Of Being, State Of Mind

,
August 12 -23, reception Saturday August 15, 4 -6 pm.
In light of the current changes made to Ontario's sexual education curriculum, and inside a city full of people living across the gender spectrum and with many sexual identities, GAS invites submissions from artists which consider gender, sexual and cultural identity and specifically what complications might arise for those with strong religious and/or ethnic identities. What happens in the daily life of a Torontonian who also happens to be a gay Muslim, a woman in transition, whose ethnical mores of origin accepts only the "traditional" view of women, or for a same -sex couple who are Buddhist? GAS is nestled in one of Toronto's strongest cultural pockets- Gerrard India Bazaar- and we hope that this show might even examine and reflect on some of the lives of the people who make up our community.
With works by: Ethel Shoul, Matt Wood, Philip Hare, Joe Rivera and Carmen McCabe.
Please join us for the reception Saturday August 15, 4 -6 pm.